When I originally started this blog, nearly six years ago, my main purpose was to find some sort of creative outlet to deal with the thoughts whirring in my head about a buying a new car. Whilst that may have gotten a little repetitive, it nonetheless did help me narrow down my choice, and I ended up with the car I pretty much wanted in the first instance.
A lot has changed in the past five years since I actually bought my X5, but it's still sitting on the driveway outside my house. In that time I've added around 35,000 miles to the odometer, faced several pricey repair bills and remain a little dismayed about fuel economy. That said, I don't regret buying it at all, and it still manages to make me feel good behind the wheel despite the fact it is now 14 years old…
However old age means that things are starting to play up – issues with bulbs and a faulty alarm have been relatively painless to fix, but I've had concerns about the car's turbocharger for years and things look like they are reaching the point where I need to have it looked at. At the same time I'm also looking at buying my first property, so an expensive bill would be coming at just the wrong time.
Replacing the X5 might seem a little rash, especially given my potentially precarious financial situation, but it seems inevitable that at some point in the next couple of years I will be seriously considering a new car. Of course my eye is already wandering quite a bit, which brings me to the purpose of this post.
I thought it would do me good to outline some of my early thoughts in this process, as things will likely be quite a bit different to the last time I bought a car…
New cars:
Probably the biggest question about my next car purchase would be whether to buy something new or used – both have their positives and negatives, and both actually branch off into different possibilities. Let's start with new as that's a bit more simple.
The majority of people who drive new cars do not buy them outright in cash, but rather finance them in a variety of ways. That's good, because after buying a flat in London it is unlikely that I am going to have the sort of coin to buy even a Ford Fiesta outright, let alone the types of cars I like. Besides buying in cash, there are three main ways in which people in the UK buy new cars:
-Hire Purchase (HP), where the buyer pays off a sum each month until they have fully paid off the car.
-Personal Contract Finance (PCP), where the buyer pays a deposit and a smaller monthly payment, then after a set period they have the option of paying a 'balloon' payment to own the car outright, re-financing the remaining balance or handing the car back – the last option is usually done with the idea that if the car is worth more than the outstanding finance that it can be used as a deposit for another new car
-Leasing, where the buyer never owns the car – they pay an agreed number of months up front as a deposit, and then at the end of the set period the car is handed back and the buyer is free to start the process again.
The latter two are probably more of an option for me, as the monthly payments for HP are a lot higher than the other two. PCP is a bit more straightforward and is a more common way to buy a new car, but leasing can work out cheaper and I believe it may include servicing costs. Both of these ways manage to sidestep the huge depreciation that is found with new car purchases – the monthly payments basically cover this and you don't have the hassle of selling it at the end.
My main issue with these methods is the cost involved – dealers do offer deposit contributions and some quite large amounts can be haggled off the prices, but the market segment I am looking at involves some expensive vehicles. As a result, anything 'full size' is out of the question, with the most affordable option on PCP being a Volvo XC90, which would work out with around a £7k deposit and monthly payments of around £500/month, although leasing would undoubtedly be cheaper.
More affordable are medium sized luxury SUVs, like the Mercedes GLC and Volvo XC60 – due to the increased competition at this level, manufacturer are happy to cut quite a lot off of the list prices in order to increase sales, especially if the model has been out for a while. Mercedes are the most aggressive (hence the number of GLC models I see), but Volvo and Alfa Romeo are also very competitive price-wise. BMW's X3 is still quite new, so finance deals on that are relatively poor…mores the pity as it is probably my favourite option in the segment and is comparable in terms of dimensions to my current car.
Used cars:
If I was to buy a used car then my choice is a little bit more varied. A lot of used buyers are quite happy to pay outright in cash, or using some of of finance deal. The benefits of each I've outlined below:
-Cash buyers generally have the best choice of vehicles and the strongest negotiation standpoint. The only problem is that the cars I would be looking at are generally expensive, and my saving ability would be limited with a mortgage in-tow.
-HP is also available on used cars and is quite popular, but the interest rates are usually a lot higher than for new cars and the monthly payments may not be too much different. Personal loans from the bank may offer a better alternative due to lower interest rates.
-PCP on a used car is relatively rare, with interest rates generally being a lot higher than with a new car. However monthly payments will be less than HP, and some dealers offer competitive finance rates on nearly new cars.
Being totally sensible I should save up some cash and buy something outright like I did with the X5, but there is still depreciation on a used car and I could end up paying out for repairs in the meantime. Getting some sort of finance does open up a whole new selection of cars to look at, including the Range Rover Sport and Porsche Cayenne. However being out of warranty means that I'd have to fork out for any repairs by myself, and despite being just a few years old, the technology and emissions of such cars are generally not up to standard.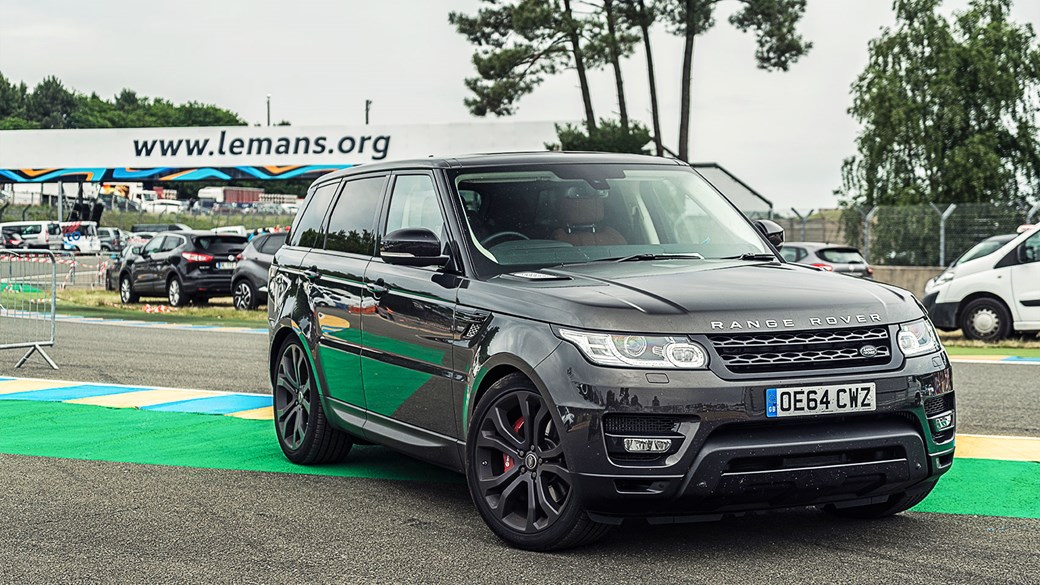 The current generation Range Rover Sport is probably my favourite vehicle on sale, although as a case in point it does have a pretty poor infotainment system, questionable reliability record and could cost me a lot in terms of emissions (more on that below). It's also expensive to buy outright, but the strong residuals mean that a three year old car can be financed for a similar amount as a new Mercedes GLC, although any potential discounts are a lot greater on the Mercedes.
Other factors:
Irrespective of what I end up doing, I need to be wary of additional taxes which could be levied against my car. Diesel is still the fuel of choice for luxury SUVs, and while it would be nice to have a plug-in hybrid, these are still relatively rare and expensive. The government seems to be turning away from diesel cars in general, but petrol is not really very practical in these vehicles – some new cars are available with a petrol option but fuel economy is generally 50% worse than the equivalent diesel engined variant.
With this is mind, it would be good to have more clarity around the plans for an extended Ultra Low Emission Zone in London – the current ULEZ only covers the same area as the congestion charge – this doesn't even come past Marble Arch/Edgware Road and generally only affects those who need to drive into the very heart of the city. However, plans have been drawn up to extend this to the North and South Circular Roads, which increases the area by at least eighteen times.
The South Circular only really goes as far as Zone 2, but the North Circular comes out considerably further and affects all London boroughs north of the River Thames – given that this change would affect millions of people and has not had any firm details released, I would like to think that it is an unrealistic plan. But it is something that I'd need to consider, especially given that this would affect me directly and could end up costing me £12.50 a day within only two years. This would affect any diesel cars which do not meet the Euro IV standards, something which were only enforced in 2016. Some manufacturers (such as BMW) started producing Euro IV engines in 2013, whilst others (such as JLR) waited until 2016…this means that I could buy an older X5 but would have to choose a newer Range Rover Sport.
New cars are not affected by this, but since 2017 the road tax rules have changed – a standard £145 charge is in place for all cars, with a £320 supplement for cars which cost over £40k in years 2-6 of the car's life. The first year of road tax is also affected by CO2 emissions, so the first year's tax in a standard SUV could be as high as £1,815 if they emit 191-225g/km of CO2; for comparison, pre 2017 this was a standard £305 a year.
A lot of mid sized SUVs easily crest the £40k mark, especially after a few options, so I would need to be careful if I didn't want to pay an extra £320 a year after the first year, while the difference between an F-Pace and a Q5 could easily be £500+ in the first year, depending on engine options (and also something to consider if I was looking at a petrol car). The used cars I have seen are generally pre 2017, but if I am looking next year then it is something I would need to be aware of to avoid paying the extra £320.
Final Thoughts
As you may have gathered from my rambling, it is all a little bit confusing for me at the moment. Setting a fictional budget in my head hasn't really helped either, as I have set my sights on cars which technically should be out of my price range. I'd be very happy with a new SUV or a lightly used one, so we shall see what the next year or so brings my way. I am sure that I will start to review some of my choices soon too, so watch out for that!